By using WordPress theme, someone usually wants to add information like copyright notices, links to privacy policy, links to pages like sponsors page, advertising page, contact page, credits or after loading the rest of the web page content, the WordPress theme developer may also want to insert code and scripts. To cope with all these above-mentioned issues, in the template file footer.php, the footer area of the website is usually defined. In the web design terminology, the term Footer refers to the bottom section of the web page as the name suggests. To hold those plenty of contents, there should be enough space in the footer widget area.
Another term footer widget area is used which has the same sense as the Footer. But there is a slight difference between these terms. The section above the footer that contains widgets or boxes(referred by users) is termed as footer widget area. Every particular theme defines the number of boxes in a footer widget area.
How To work with Podamibe Simple Footer Widget Area
With the help of pre-built or other widgets, WordPress plugin named as Podamibe Simple Footer Widget Area allows its users to create own footer section/areas of their website ranging from 1 to 7 depending on the needs to their themes. For the purpose of easiness, it also assists its users for the set of pre-built widgets. The key features for this plugin include,
The key features for this plugin include,
It can be used with most of the themes
Credibility Footer Options
Custom styles (margin, padding and border)
Few set of pre-built widgets
Easy plugin for theme developer
Footer layout design
Footer column custom define from backend
Third party widget can be added
The widget area can be manually selected in the settings section after installation.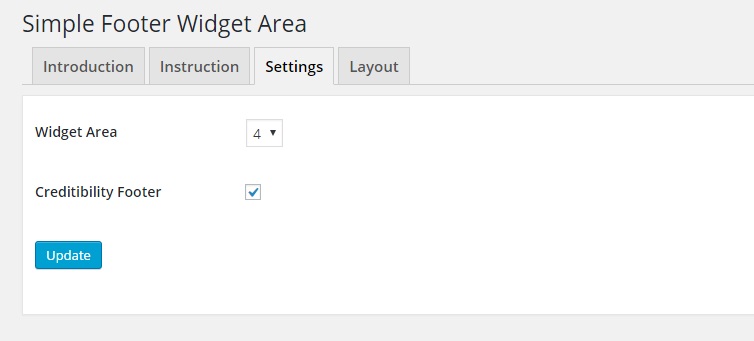 The Layout section
The Backend Footer Design Setting and Backend Layout Setting can be adjusted by clicking the Layout button. The following screenshots illustrate the process for design and layout settings.
Backend Footer Design:
The following diagram shows the backend footer design adjustment.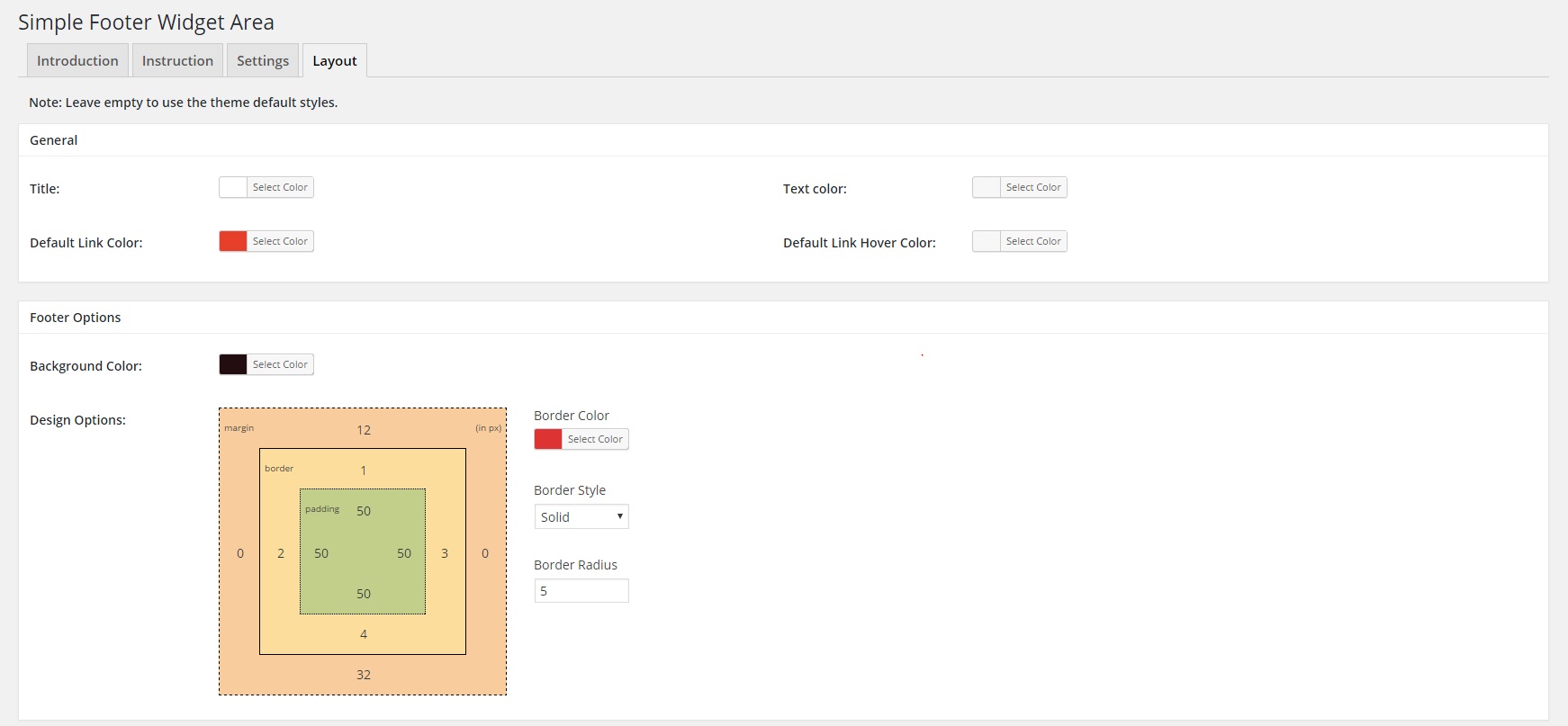 Frontend Display of Footer Design:
The frontend display of Footer Design is illustrated by the following image.

Installation Instructions:
After downloading the Podamibe Simple Footer Widget Area plugin via https://wordpress.org/plugins/podamibe-simple-footer-widget-area/advanced/  follow the instructions below

Unzip simple-footer-widget-area.zip
Upload all the files to the /wp-content/plugins/simple-footer-widget-area
Activate the plugin through the 'Plugins' menu in WordPress.
For customizing the plugin's settings, click on Settings menu in WordPress left admin menu and click on SFWA Setting.